A Modern Design for Harbor City Supply
When Harbor City Supply chose IntuitSolutions for their BigCommerce site redesign, we wanted to focus on modernizing the look and feel of their site. In order to get customers to the checkout page quickly, we utilized a cleaner design, an easier subcategory navigation and optimized Harbor City Supply's filtering and sorting options on tablet and mobile so that customers could find the product they were looking for, quickly and easily.
Easy Navigation for a Successful User Experience
IntuitSolutions wanted to focus on the needs of Harbor City Supply's target demographic, and redesign a site that was both practical for the user's experience, and beautiful to the eye. We knew that customers shopping on Harbor City Supply needed a site that would help navigate them straight to the products they needed, while providing clear instruction and descriptions.
On the homepage, we designed a menu with category drop-downs, so when a customer is searching for a specific type of toilet partitions, they know exactly where to click before even leaving the home page. As you scroll down on the homepage, categories are paired with images and some content to help inform the shopper of the products within the categories. Displaying navigation in two different ways leverages their homepage to drive sales opportunities for our client.
SEO Optimizing Instructional Guides
Harbor City Supply had some great blog posts and how-to guides as resources for their products. The guides were especially useful for first-time shoppers to read and understand which product options to choose for their specific needs. In order to showcase these blog posts, we wanted to include links to the guides in both category and product pages. IntuitSolutions took Harbor City Supply's original images, which included text inside their images, and SEO optimized them by removing the text from the images themselves. We then added the content to the site themselves, ensuring that the guides were searchable on search engines. This also gave us the flexibility to style around the original image, and redesign the guides to match their new designs.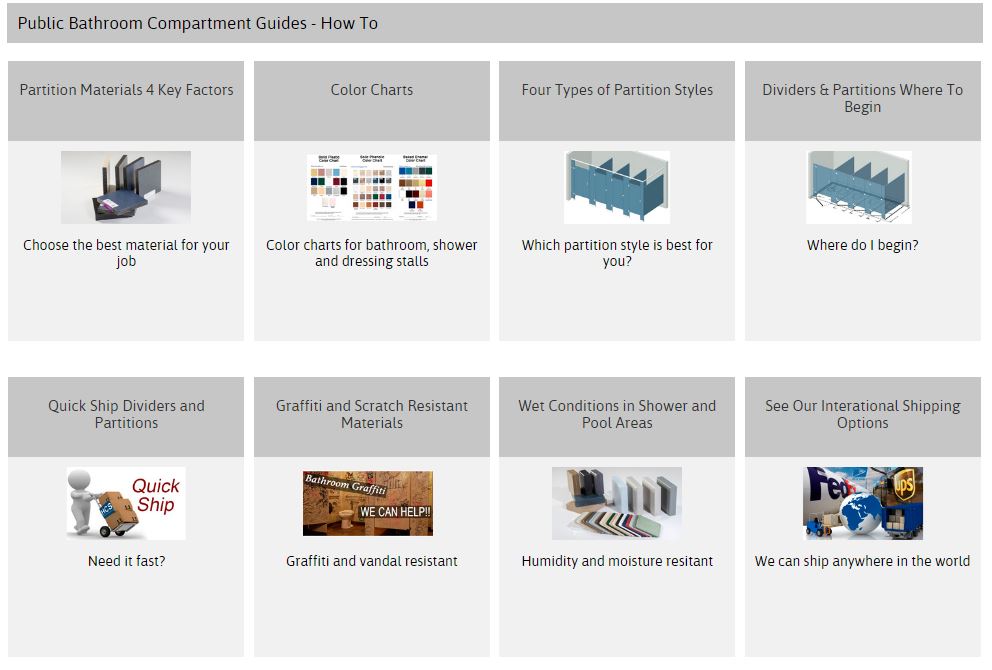 Easy Filtering and Sorting by Products on Tablet and Mobile
Part of helping the customer get to the checkout page quicker is to utilize the filter and sort functionality that comes with BigCommerce stores. For Harbor City Supply, we wanted the user to be able to open the filter and sort options on mobile or tablet, and have the modal display on the right of the page, avoiding the accordion style filtering and pushing the products lower on the page. This gave mobile users an easy and quick way to find products they needed.
Redesign your BigCommerce store Today!
Looking for a custom design that fits your store's unique needs? IntuitSolutions is here to work with you on your next big project. Give us a call today at 866-590-4650 or drop us an email below.